Mintpass lancia The Cube, lettore mp3 e radio FM retrò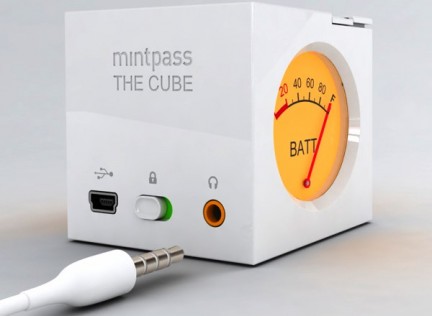 Mintpass ha prodotto un gadget davvero particolare: The Cube è una radio FM e un lettore mp3 dal chiaro richiamo estetico retrò.
The Cube è dotato di display analogici per il volume, per l'indicazione di frequenza e per controllare il livello della batteria; inoltre sono presenti 10 autentici bottoni per gestire la riproduzione della musica.
The Cube è anche fornito di collegamento Bluetooth, jack audio da 3,5 mm e di una porta USB.
Nulla è stato però svelato su disponibilità, prezzo e nemmeno sulla capacità interna della memoria.
[Via Engadget]