Wall of Sound, uno speaker per iPod grande quanto un muro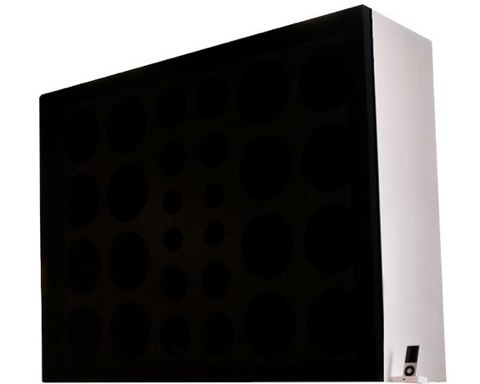 Se siete tra coloro che credono che per avere grande musica bisogna usare un grande speaker allora Wall of Sound è il modello che fa per voi. Grande 1250 x 950 x 300 mm e pesante 102 KG, riesce a coprire una buona parte di una parete per generare una potenza di 125 Watt.
Grazie alla presenza di 28 elementi integrati e il dock per iPod, ha una risposta di frequenza di 40 Hz - 20.000 kHz, un'impendenza di 8 Ohms e una sensibilità di 95 dB. Se abitate in un condominio vi consiglio di non provare ad usarlo alla massima potenza. Si ordina pagando 4.495 $, circa 3.061 €.
[via geek]