Glow In The Dark, per illuminare la propria tastiera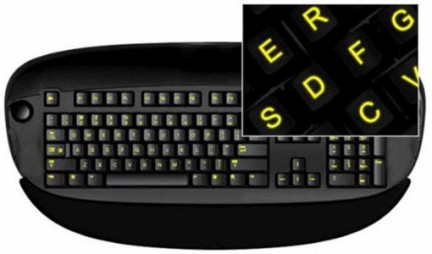 Non avete nessuna intenzione di cambiare la vostra vetusta tastiera ma non vi dispiacerebbe che i tasti si illuminassero al buio, per meglio agevolare la digitazione nelle ore notturne?
Nulla di più semplice grazie a Glow In The Dark, degli adesivi per tastiera che presentano sulla loro superficie delle lettere realizzate in materiale estremamente fluorescente in grado di sfruttare anche la sorgente di luce più esigua, ad esempio quella emessa normalmente dal monitor durante il suo funzionamento.
Potete trovare Glow In The Dark qui a soli $8.95, una cifra pari a circa 6 euro.
[via techfresh ]