The Ultimate, l'impianto stereo da 2 milioni di dollari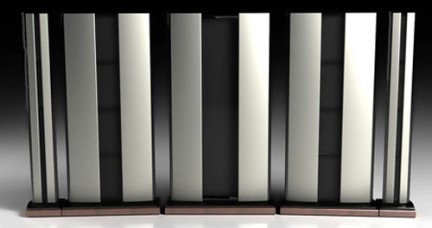 C'è febbre da Superenalotto da settimane ormai e questa sera saranno estratti oltre 120 milioni di €. Come spendere tutto quel denaro? Fortunatamente ci siamo noi di Gadgetblog a darvi consigli su come acquistare gadget tecnologici molto costosi, come questo impianto stereo chiamato The Ultimate.
L'impianto è composto da due speaker dal prezzo di 1 milione di $ ciascuno (circa 700.000 €) realizzato con 6 pannelli da 2 metri. Sotto i pannelli si nascondono 40 subwoofer da 15" e 24 altoparlanti da 8" per una potenza complessiva di 31.000 watt. Sarà un po' costoso, ma potrete divertirvi a sabotare il prossimo concerto degli U2 direttamente da casa.
Guarda le immagini dello speaker The Ultimate



[via CNET]