Safest Bank in the World, il salvadanaio a forma di materasso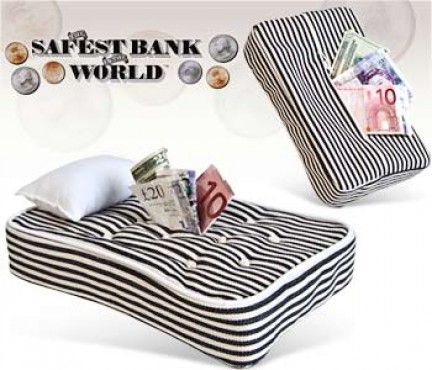 La cara vecchia nonna lo sapeva bene, meglio conservare un po' di soldi a casa per le necessità più urgenti. Ma dove conservarli? Il luogo per antonomasia è il materasso. Per riprendere quella vecchia tradizione è nato il salvadanaio Safest Bank in the World.
Si tratta di un materasso che misura 25 x 16 x 4,5 cm e non presenta nessuna componente elettronica. Si può comprare nel sito di iwantoneofthose al prezzo di 12 €.
[via toysblog]