Bang and Olufsen lancia una Tv al plasma da 103"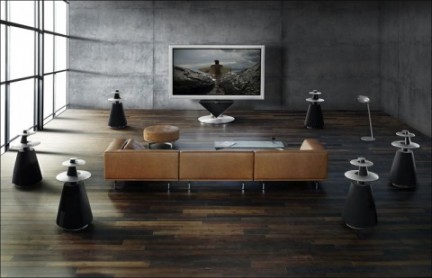 Bang and Olufsen ne è convinta: la bellezza non conosce nessun periodo di crisi e lo dimostra lanciando il sistema BeoVision 4. Dopo aver visto gli schermi di BeoVision 8, la nota società maestra nel mescolare tecnologia e design ci fa sognare con il sistema home teather ideale.
Il pilastro portante è formato da una Tv al plasma di ben 103" capace di regolare la sua altezza elettronicamente, rispondere a un telecomando intelligente e supportare tutte le recenti periferiche ad alta definizione. A ciò si aggiungono BeoSystem 3 e VisionClear, rispettivamente il sistema di satelliti a sette canali e il sistema di luci autoregolabili.
Il costo di tutta questa meraviglia è di ben 136.220 $, circa 100.000 €. Vedere il filmato dopo il salto, però, è completamente gratuito.


[via Electronic House]