Logitech G13, nuovo accessorio per videogiocatori accaniti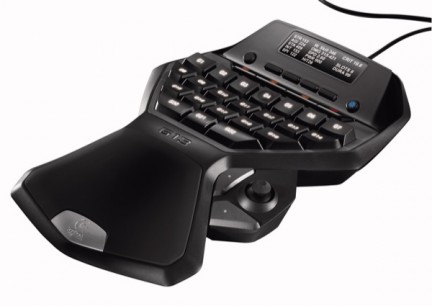 I giocatori incalliti di videogame oggi hanno un'arma in più e si chiama G13 prodotta da Logitech. Il dispositivo altro non è che una tastiera modificata per i videogiochi con tanto di appoggia polso, piedini posizionati strategicamente per garantire stabilità e tasti incurvati per un'attivazione veloce.
Uno schermo LCD con una risoluzione di 160 x 43 pixel permette di programmare ben 25 tasti per 87 configurazioni diverse. Di base il dispositivo è già munito di impostazioni per World of Warcraft: Burning Crusade, Lord of the Rings Online: Shadows of Angmar, Call of Duty 4: Modern Warfare e altri titoli. Il G13 sarà disponibile a breve in tutti i negozi specializzati al prezzo di 89.99 €.
Guarda le immagini della tastiera Logitech G13




[via Businesswire]