HandshoeMouse, il mouse con l'ergonomia ideale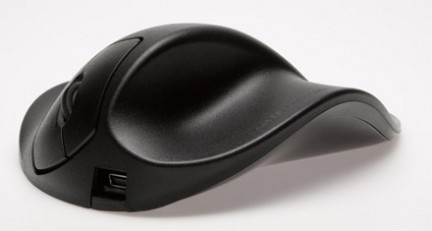 Al mondo esistono moltissimi modelli di mouse, tra i più fantasiosi e i più scomodi. Se ne cercate uno comodo, invece, forse dovreste provare il HandshoeMouse. Si tratta di un modello costruito grazie alle ricerche di alcuni scienziati prezzo la Medical Universities of Rotterdam and Maastricht. Sotto la guida del Prof. Dr. Snijders, il team ha effettuato una serie di studi durati 4 anni.
Il risultato è un design innovativo che dovrebbe evitare qualsiasi tipo di stress nell'utilizzo dell'accessorio. Il HandshoeMouse è stato creato in 3 misure diverse e in 3 colori. Se vi interessa lo trovate per 120 € nell'apposito store.
[via hothardware]