Sony lancia il laptop serie Z dedicat a James Bond - Quantum of Solace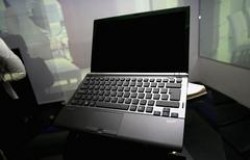 Arriva da Sony il portatile dedicato a James Bond e rivolto ad un pubblico esigente che può permettersi lussi, belle macchine e vestiti firmati come analogamente al celebre 007.
Il laptop serie Z "Quantum of Solace", infatti, è un prodotto disponibile in sole 700 copie (numero che letto al contrario diventa 007) e puà essere acquistato sul sito Sony Style alla modica cifra di circa 3000£, al cambio attuale 3813€.
Per quanto riguarda le caratteristiche tecniche, il laptop possiede lettore Blueray, 128 GB di memoria flash e 4 GB di RAM. Per quando sarete in missione, inoltre, è stato equipaggiato un modulo 3G per le comunicazioni e un sistema in grado di portare la durata della batteria fino a 5 ore.
[via shinyshiny]