Lo smart watch di Microsoft in sviluppo nei laboratori Xbox, realizzati i primi prototipi touch
Nuove indiscrezioni sullo smart watch di Redmond: i primi prototipi hanno un cinturino rimovibile, un display touchscreen da 1,5" e un connettore Pogo pin.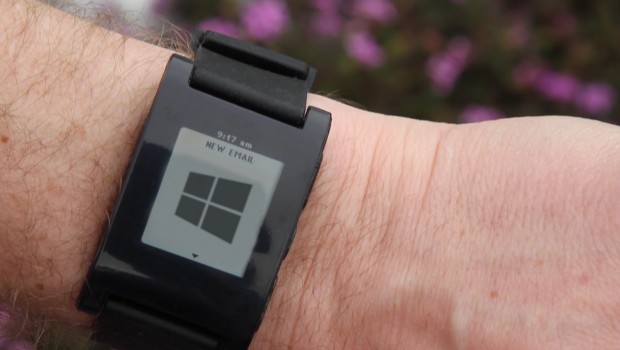 Lo smart watch di Microsoft è ben più di una voce di corridoio. Secondo The Verge, che ha ricevuto nuove informazioni da una fonte anonima e "affidabile" vicina al progetto, la casa di Redmond sarebbe al lavoro almeno già da un anno sul progetto, culminato proprio in questo ultimo periodo in alcuni prototipi funzionanti.
Sarà una creazione del "team Kinect"
Niente di sconvolgente, visto che ormai sembra che tutti i grandi nomi dell'hi-tech si stiano cimentando in esperimenti in questa direzione, e non solo Apple, ma anche Samsung e LG come abbiamo potuto leggere nelle scorse settimane.
La fonte sostiene inoltre che lo sviluppo dello smart watch sarebbe stato affidato allo stesso team responsabile degli accessori per Xbox, Kinect compreso. Ci arriva anche una prima descrizione del dispositivo, che a quanto comprenderà "un cinturino rimovibile attaccato ad un display touch da 1,5 pollici". Sì insomma, difficile immaginare uno smart watch fatto diversamente.
Tra questi prototipi in lavorazione uno sarebbe anche in possesso di un connettore Pogo pin magnetico già visto sul Surface.
Convalidati i rumor del Wall Street Journal
Questi nuovi dettagli ancora non confermati seguono di pochi giorni la notizia girata dal Wall Street Journal, che riportava di una serie di accordi tra Microsoft e fornitori di componenti a basso consumo, compreso quel display touchscreen da 1,5" menzionato dalla fonte di The Verge.
Nella foto trovate un improbabile mash up tra con un Pebble marchiato Microsoft.
Via | The Verge