Beauty and the Geek, i jeans con tastiera e mouse integrati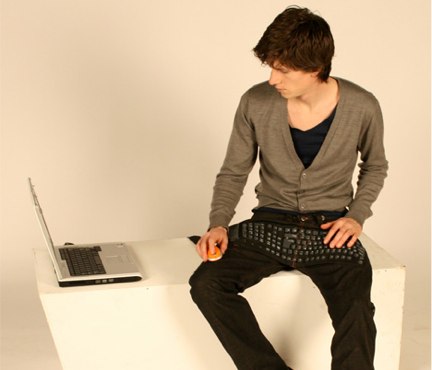 Vi sentite dei veri geek? Il computer è diventato parte di voi stessi e non riuscite a rimanere senza? Allora potrebbe piacervi questo modello di jeans creato dal designer Erik De Nijs. Si tratta di un paio di jeans che includono tastiera e mouse. Tramite la connessione wireless, infatti, potrete collegare le periferiche via USB al computer e utilizzarle come quelle standard.
Purtroppo non si hanno informazioni su prezzo e disponibilità della nuova linea che, non per altro, è stata chiamata "Beauty and the Geek".
guarda le immagini dei pantaloni Beauty and the Geek





[via YankoDesign]