Niente Blu-ray per Paramount? Niente Transformers 2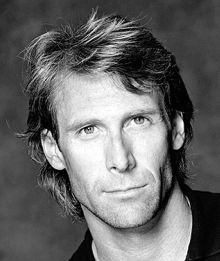 Il famoso produttore/regista Michael Bay, forse più conosciuto per i suoi film, tra cui spiccano "Transformers", "Bad Boys", "Armageddon" e "Pear Harbor", ha deciso tramite un forum di "mandare al diavolo" la Paramount per un motivo decisamente particolare: I want people to see my movies in the best formats possible. For them to deny people who have Blu-ray sucks! They were progressive by having two formats. No Transformers 2 for me!
In buona sostanza, tutto questo potrebbe essere riassunto come "Volete abbandonare il Blu-Ray? Scordatevi Transformers 2!" (un film di grande successo che lo ha visto sia in posizione di produttore esecutivo che di regista).
Oggettivamente parlando l'azienda potrebbe anche fare a meno di lui, sostituendolo con qualcun altro, tuttavia non è detto che altri amanti di casa Sony che collaborano con loro faccia medesime affermazioni.
E allora che si fa? Doppio formato? Al momento, lo ricordo, Paramount ha deciso di supportare i DVD HD.
[Grazie Alberto!]