Via al Nokia Contest!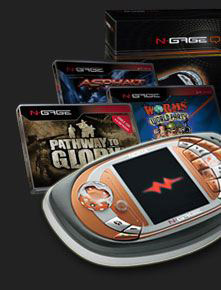 Nokia lancia l'iniziativa Back to School.
L'estate è finita ma la tua partita è appena cominciata. Clicca qui ora per scaricare gratuitamente il gioco per cellulari dell'accademia N-Gage. Il gioco è disponibile in italiano, inglese, spagnolo tedesco e francese e quando scaricato riconoscerà la lingua settata sul telefono cellulare.
E non è tutto: esso è compatibile con qualsiasi telefono della serie Symbian 40 e 60. Il meccanismo per scaricare il gioco è
semplicissimo, infatti basta inserire il tuo numero di telefono.
Con questo semplice meccanismo inoltre, puoi anche fare una sorpresa ad un tuo amico inviandogli il gioco direttamente sul suo cellulare.
Puoi anche giocare sul web su www.n.gage.com/academy/
UPDATE: Il concorso è terminato. I risultati domani 13 ottobre.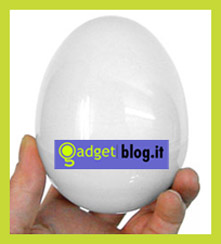 Un concorso, tre blog, un premio fantastico.
Per vincere dovrete indovinare le TRE immagini misteriose presentate qui su gadgetblog, su mobileblog e su gamesblog. Indovinate la funzione dell'oggetto misterioso commentando questo post!
In caso di mancato vincitore premieremo chi ha indovinato il maggior numero di immagini nel minor tempo.
I premi?
Un fantastico cellulare Ngage Silver QD (con il gioco N-Gage Academy preinstallato) per il primo classificato più i giochi WWP, FIFA 2005, Operation Shadow e King of Fighter.
Avete tempo fino alla mezzanotte del 18 Ottobre.
Buona Fortuna!
UPDATE: Il concorso è terminato. I risultati domani 13 ottobre.