Fontenna: l'antenna da esterni per gli utenti FON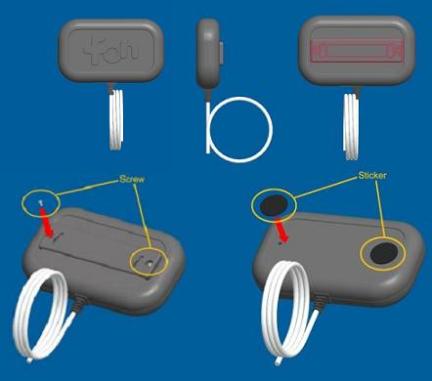 Riprendo un post apparso sul blog italiano ufficiale di FON, che spiega cosa sia la Fontenna.
Innanzitutto fa sapere che siamo alla sua imminente vendita (non solo sullo store online) e viene dato qualche dettaglio su cosa sia: "permetterà di rendere maggiormente visibili i vostri HotSpot FON. Completamente impermeabile è adatta ad essere installata all'esterno di balconi e finestre."

Le specifiche tecniche lasciano ben sperare:
• Frequency Range: 2400Mhz to 2500Mhz
• Antenna gain: 7~8dBi
• VSWR: 2.0 : 1 MAX
• Polarization: Linear, vertical
• Impedance: 50 ohms
• Temperature: -10 to +55 Celsius
• Connector: R/P SMA PLUG
Pur non dando mai un'analisi oggettiva dei problemi a cui possono andare incontro i fonero italiani, bisogna dire che lo spirito di "rinnovamento" nell'iniziativa non manca.