Pro Aim: il migliore amico del golfista.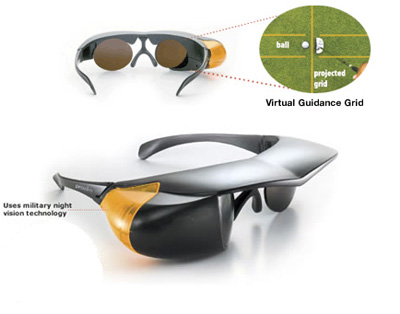 Premessa: Se siete schiappe, schiappe rimarrete.
Tuttavia questo oggetto potrebbe darvi una mano...ehm...un occhio in più.
ProAim è stato votato come il "Training Aid of the Year" ed è attualmente l'unico modello al mondo che vi permette di "visualizzare" una griglia virtuale per allineare meglio il "bersaglio" e perfezionare il vostro tiro.
Ho parlato di bersaglio e non di buca perchè Pro aim è basato su una particolare tecnologia militare per vedere oggetti al buio.
Il prezzo non è elevatissimo ($59). Se vi interessa lo trovate qui.