Wii U: domani l'anteprima su Nintendo Direct, trapelano le prime specifiche?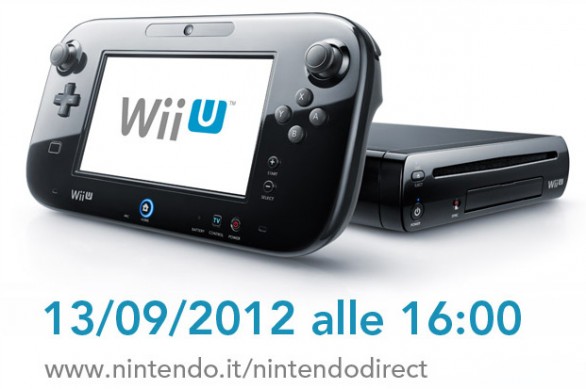 Ormai ci siamo: mancano meno di 24 ore al lancio della Wii U, che come al solito verrà coperto in diretta nell'evento Nintendo Direct via web e su Twitter (@NintendoIT, #NintendoDirectEU, #WiiU). L'attesissima -- nonchè controversa -- nuova console casalinga di Nintendo è ancora avvolta da un alone di mistero, sopratutto per le specifiche che non sono ancora state rese note dalla casa.
Una leak di questi giorni ha fatto trapelare alcuni dettagli, ma si tratta di informazioni non confermate e non verificabili. I dettagli sono stati pubblicati da vgleaks e riportano quanto segue:


CPU: "Espresso" CPU on the Wii U has three enhanced Broadway cores



GPU: "GPU7" AMD Radeon™-based High Definition GPU. Unique API = GX2, which supports Shader Model 4.0 (DirectX 10.1 and OpenGL 3.3 equivalent functionality)



Memory: Mem1 = 32MB Mem2 = 1GB (that applications can use)



Storage: Internal 8 GB with support for SD Cards (SD Cards up to 2GB/ SDHC Cards up to 32GB) and External USB Connected Hard Drives



Networking: 802.11 b/g/n Wifi



Video Output: Supports 1080p, 1080i, 720p, 480p and 480i



Video Cables Supported: Compatible cables include HDMI, Wii D-Terminal, Wii Component Video, Wii RGB, Wii S-Video Stereo AV and Wii AV.



USB: Four USB 2.0 Ports


Per maggiori informazioni sulla Wii U vi rimandiamo al nostro articolo riassuntivo delle scorse settimane, mentre per l'annuncio l'appuntamento è fissato per le 16:00 di domani, ora italiana.