Magellano RoadMate, navigatore sulla Vespa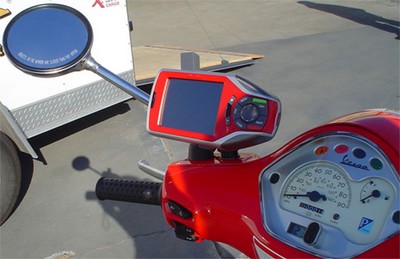 Ecco la perfetta integrazione di un navigatore Magellano RoadMate 760 su una Vespa 150cc.

E' bello vedere come all'estero, ogni tanto, parlano bene dei prodotti Italiani, soprattutto fa piacere leggere una simile frase:"
I wonder how that LCD would function under the Mediterranean sun when you're riding along the coast of Amalfi with your girl, but who cares.

Il bel paese è sempre il bel paese :)!

Appassionati alle 2 ruote? vi posso consigliare di leggere il blog per eccellenza : motoblog.it

Se invece siete interessati a questa installazione, vi consiglio questa galleria fotografica.
[via Gizmodo]