P3 di Bowers and Wilkins: cuffie in alluminio per smartphone e lettori mp3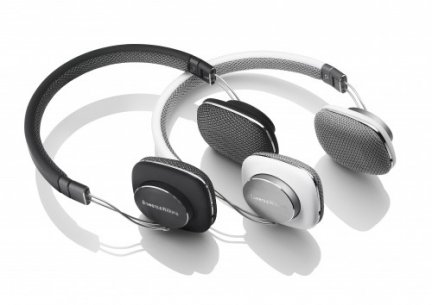 Il prossimo giugno Bowers and Wilkins metterà sul mercato le cuffie P3, una soluzione audio dedicata all'ascolto della musica dai propri lettori portatili (anche iPod) e contemporaneamente all'utilizzo come auricolare per smartphone e iPod: il tutto semplicemente cambiando un cavetto.
Le cuffie P3 di Bowers and Wilkins sono leggere ma anche resistenti e facilmente trasportabili grazie alla loro struttura in alluminio che si compone di una parte rivestita in materiale morbido per un uso più confortevole e un supporto per gli speaker minimalista e regolabile; la forma allungata degli speaker, inoltre, garantisce un'ottimo rapporto qualità/comodità.
La particolarità più interessante delle P3 è rappresentata però dalla loro duttilità: le cuffie vengono infatti vendute insieme a due cavetti intercambiabili con jack da 3,5mm, uno per ascoltare la musica, l'altro corredato da microfono per parlare al telefono.
Le cuffie P3 di Bowers and Wilkins sono disponibili in 2 colorazioni (bianco o nero) al prezzo di $199, ovvero poco più di 150€ secondo il tasso di cambio attuale.
Via| Gadgeteer