Gavio The Pill, set di speaker per iPod Nano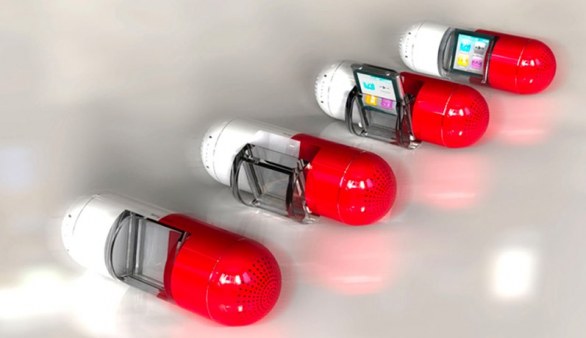 La Gavio, produttrice basata a Singapore, ha presentato un dock/speaker per iPod Nano di 6a generazione chiamato The Pill. Il nome dice tutto, si tratta di una grossa pillola in cui (è il caso di dirlo) incapsulare il proprio lettore mp3.
La pillola gigante contiene un sistema di casse da 5,8". L'iPod viene inserito in un'apposita slot, che poi viene richiusa ed avvolge completamente il piccolo lettore. Non c'è comunque uno schermo trasparente a coprire l'iPod: il touchscreen resta raggiungibile, mentre shuffle e volume vengono gestiti dall'involucro esterno.
Un prodotto così simpatico e colorato ha certamente dalla sua un certo potenziale, ed inoltre non va dimenticato che all'interno della sua "pillola" il Nano è relativamente al sicuro. Questa specie di dock/casse/custodia non è poi neppure troppo ingombrante, a 147 mm x 48 mm.
Non ci sono ancora dettagli su prezzi ma ci sono le combinazioni di colori, che si preannunciano comunque molto vivaci: bianco/rosso, argento, bianco/blu, argento/nero.
Via | ChipChick