Garrison of Moriah, l'enorme castello costruito con i Lego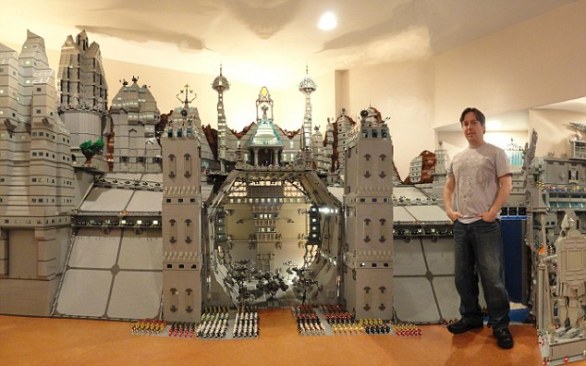 Se sposi un amante dei mattoncini Lego non puoi meravigliarti se tuo marito occupa un'intera stanza della casa per costruire il castello dei suoi sogni. Ma alla signora Burrows probabilmente fa piacere che suo marito abbia l'hobby dei Lego e non del poker con gli amici, così dopo 9 mesi di lavoro ha visto l'opera ultimata.
Gerry Burrows ha realizzato un castello con 250.000 mattoncini Lego occupando una superficie di 165 metri quadrati. A metà tra lo stile di Star Wars e Il signore degli anelli, è stato chiamato Garrion of Moriah. E' lungo 8,5 metri e ha torri alte fino a 2,74 metri.
All'interno trovano spazio numerose aree, come quella dedicata allo scontro tra i cavalieri, le enormi cascate virtuali, la sala reale e molto altro. Niente paura signor Burrows: basta fare un bambino per vedere il lavoro di mesi distrutto in pochi giorni.
Guarda le immagini del Garrison of Moriah




[via dailymail]