The One Touch Photo Dialer, la tastiera per selezionare i numeri velocemente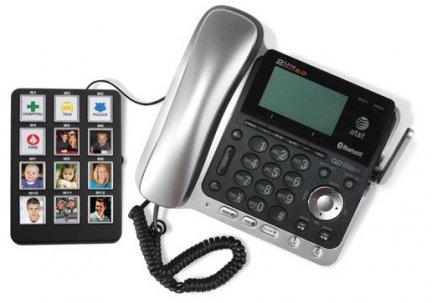 Prima dell'avvento delle rubriche elettroniche la maggior parte delle persone ricordavano i numeri telefonici più chiamati a memoria. Un esercizio per la mente che si è perso nel tempo. Nei telefonini, infatti, ormai si possono selezionare i numeri partendo dalla foto del destinatario della telefonata.
Lo stesso principio può essere applicato al telefono di casa mediante la tastiera The One Touch Photo Dialer. Sul quadrante sono disponibili 12 posizioni per collegare rispettivamente 12 numeri di telefono da richiamare premendo un tasto. Ogni posizione è personalizzabile con la foto del destinatario ed è grande 38,1 x 25,4 mm.
The One Touch Photo Dialer si può comprare nel sito del distributore per 39,95 $, pari a circa 28 €.
[via hammacher]