Eating the City, La città di biscotti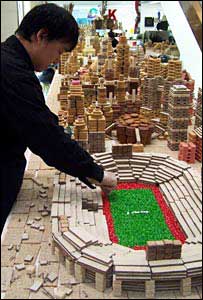 72.000 biscotti per ricreare una vera e propria città in miniatura.

Progetto nato da Song Dong, artista Cinese, che con tanta creatività e pazienza ha realizzato una riproduzione di una metropoli interamente commestibile : "Eating the City".

Per l'esattezza la "ricetta" è composta dai seguenti ingredienti : Biscotti, cioccolatini, caramelle e gelatine di frutta.

L'intera opera è stata costruita in una galleria di Londra, e comprende i principali monumenti di tutto il mondo.

L'artista dichiara che il suo preferito è l' Empire State Building.

Nel seguito dell'articolo sono visibili parecchie immagini di alcuni dettagli.



Parlamento di Londra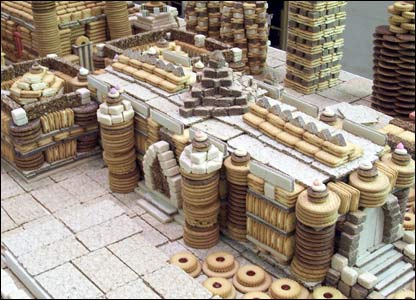 Tradizionale città asiatica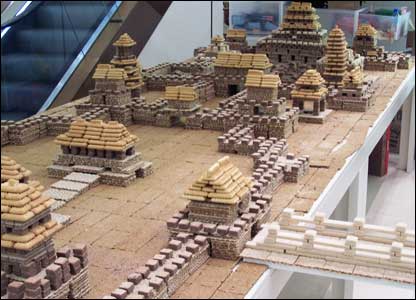 New York's Empire State Building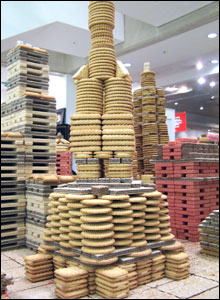 Realizzazione fantasiosa dell'artista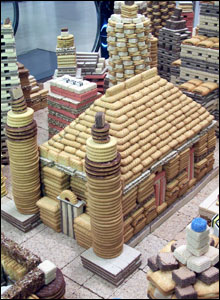 2 Tower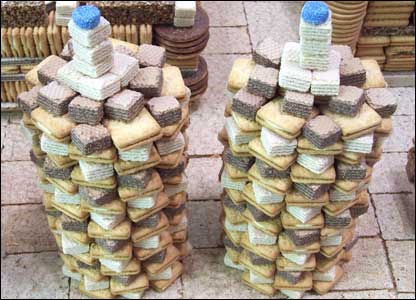 Selfridges in Oxford Street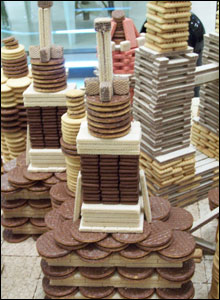 [via BBC News e Boingboing]