HP ElitePad 1000: specifiche tecniche, uscita e prezzo del nuovo tablet
Finalmente è stato presentato in tutti i suoi dettagli HP ElitePad 1000, tablet per il settore enterprise
Quello che vi presentiamo oggi è HP ElitePad 1000 ed è un tablet di fascia alta (come suggerisce il nome stesso) che potrete acquistare a un prezzo compreso fra i 789 e i 1189 dollari: si tratta di un device Windows 8.1 da 10 pollici basato sulla piattaforma Intel Bay Trail, che - come ben sapete - indica le nuove CPU della famiglia Atom destinate specificamente ai tablet; insomma, un bel terminale, anche se soltanto con un hands on potremmo valutarlo attentamente.
Vediamo assieme la specifiche tecniche:



10.1 inch, 1920 x 1200 pixel display;


Corning Gorilla Glass;


Multi-touch capacitive digitizer e digital pen support;


Intel Atom Z3795 quad-core CPU;


4GB of RAM;


Windows 8.1 Pro 64-bit or Windows 8.1 64-bit;


8MP rear camera and 2.1MP front-facing camera;


802.11n WiFi and Bluetooth 4.0;


microSDXC card slot;


30Whr battery;


7?x10.3?x0.36?;


1.5 pounds.


Un tablet per il settore enterprise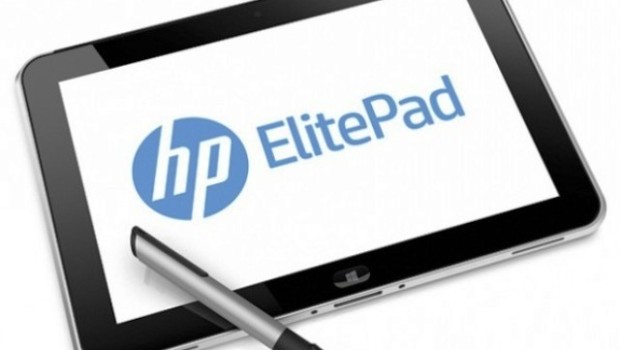 Dato il prezzo, non vi stupirà il fatto che il tablet sia dedicato al settore enterprise, per il quale sono state studiate già tante soluzioni da diverse aziende: dite che questa si rivelerà vincente? A questo prezzo ne dubitiamo, ma tutto potrebbe essere, visto che la concorrenza non offre certo dispositivi a prezzo più basso (pensate, per esempio, a Samsung, che sta guadagnando una certa importanza in questo mercato).
Se ne aveste la possibilità, acquistereste HP ElitePad 1000 oppure preferite altre soluzioni?
Via | Sito ufficiale HP
Non dimenticate di scaricare la Blogo App, per essere sempre aggiornati sui nostri contenuti. È disponibile su App Store e su Google Play ed è gratuita.