Alienware M11x: confermate le NVIDIA GeForce GT540M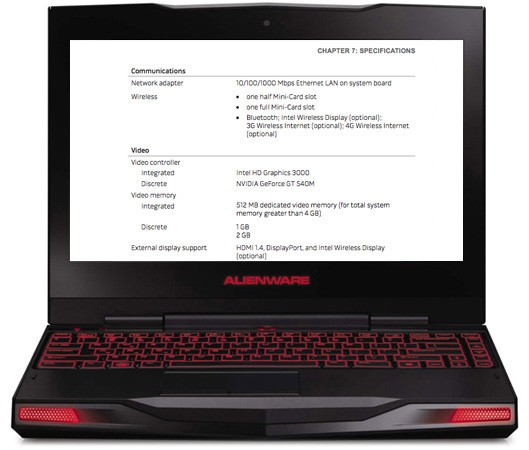 Se già i primi dettagli dell'Alienware M11x R3 avevano attirato il vostro interesse, allora abbiamo altre buone notizie per voi: stando al manuale di supporto al computer, scovato in rete, sembra che il restyle dell'M11x di quest'anno porti con sè i processori Core i5 ULV e Core i7 ULV, oltre ad un bus DDR3 più veloce (1333MHz instead of 800MHz), una webcam a più alta risoluzione (2MP instead of 1.3MP), un monitor LCD HD TrueLife ed una mobile broadband 3G/4G opzionale.
Ovviamente, il vero perno dell'attenzione di questa macchina è la scheda grafica, che si scopre essere una NVIDIA GeForce GT540M con 1Gb o 2Gb di memoria dedicata - per niente male per un computer di quella taglia. Ovviamente non si sa ancora nè prezzo nè data di inizio vendita al pubblico, ma il fatto che sia già stato pubblicato un manuale lascia buone speranze di vederlo nei prossimi 30 giorni.