The RetroBoy Advance, il Game Boy Advance SP dentro al case del Game Boy retrò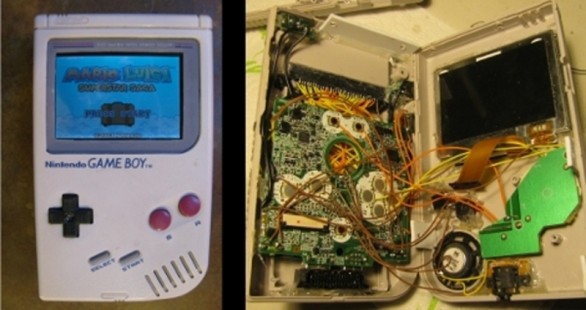 Questo è un mod per tutti coloro che hanno nostalgia delle vecchie cose dell'infanzia, ma che di contro non sanno rinunciare a un po' di innovazione e di funzionalità in più.
Probabilmente l'autore ama gli oggetti retrò, tanto da aver spostato le componenti di un Game Boy Advance SP nel case di un Game Boy di vecchia generazione, ingombrante, pesante e anche un po' scomodo da usare.
Ma, bando all'ergonomia, il Game Boy Advance così ha tutto un altro fascino, e quindi anche un altro nome , The RetroBoy Advance. A chi piacerebbe?!?
[Via Hackaday]