Notion Ink Adam: Gingerbread confermato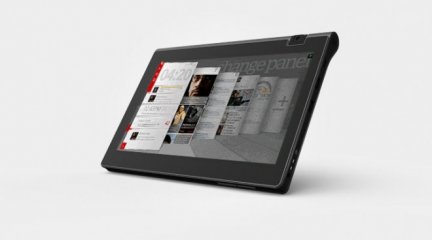 Se i nostri precedenti post che vi descrivevano il tablet Notion Ink Adam hanno stuzzicato la vostra curiosità, oggi vi riportiamo altre novità postate sul blog ufficiale del dispositivo, soprattutto tra i commenti dei primi fortunati che hanno testato l'atteso terminale. Un post sul blog anticipa inoltre che il sistema operativo Android Gingerbread, atteso dagli inizi di Novembrem potrebbe essere annunciato oggi. Sul blog vi era anche la possibilità di poter pre ordinare il tablet lasciando un commento: solo chi ha partecipato all'iniziativa avrà il terminale durante la prima ondata di distribuzione, mentre gli altri dovranno attendere la disponibilità generale per il pubblico.
Per quando riguarda Gingerbread, il blog riporta la seguente frase:
Il 6 Dicembre è un'altra grande giornata per Android e scoprirete quanto velocemente Notion Ink può lavorare (l'Eden è estremamente compatibile con 2.3)
Il grande giorno è oggi, attendiamo che ci siano conferme ufficiali. Da ciò dobbiamo anche dedurre che l'Adam verrà immesso sul mercato direttamente con Gingerbread a bordo, o probabilmente verrà distribuito con Froyo, ma l'aggiornamento sarà immediatamente disponibile per i consumatori. Questo dettaglio non è ancora certo. Il blog della Notion Ink parla anche della funzionalità misteriosa Nikola Tesla, una feature del tablet non ancora svelata, e lo fa tramite degli indovinelli da risolvere per capire di cosa si tratta.
Il primo risulta essere:
Few came dangerously close,
to change the fundamentals of light,
but few realized the power of the same,
and now it even works at night!
Il secondo:
I am not a sensor though I can feel
Though light is my father, I can work in a shield
I am there since Big Bang, I am still the need
My re-birth opened a new era, a new playing field!
e ve n'è anche un terzo sul sito. Siete riusciti a farvi un'idea?