In Cina uno schermo da 250 metri noleggiato per 15.000 $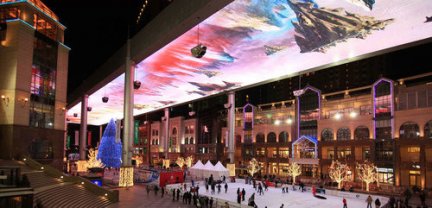 E' lungo 250 metri x 30 metri e copre una superficie grande quanto uno stadio di football. E' l'enorme schermo costruito a Pechino nel centro commerciale The Place.
Costato 250 milioni di RNB, pari a circa 38 milioni di euro, può essere affittato a una tariffa di 15.000 € per 10 minuti. Un uomo, probabilmente povero di fantasia, lo ha affittato per giocare a una breve sessione di World of Warcraft. Una partita che gli ha sicuramente donato i suoi 10 minuti di notorietà.
[via kotaku]