CEATEC 2010: sistema audio 3D con 62 canali che ricorda la Morte Nera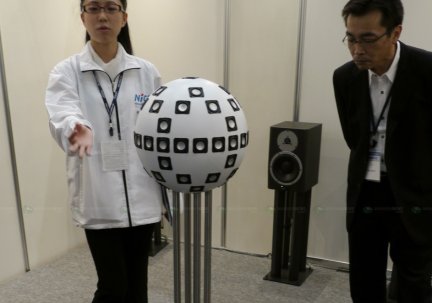 Tra le tante curiosità in arrivo dal CEATEC 2010, l'evento Giapponese che presenta tutte le novità tecnologiche più avanzate dedicate ad ogni tipo di pubblico. Tra queste troviamo un sistema audio che risveglierà qualche ricordo ai fan di Star Wars: la forma sembra quella della Morte Nera. Si tratta di un sistema con 62 canali che assicurano un effetto audio in 3D.
Il curioso sistema è stato creato dal Japanese National Institute of Information and Communications Technology (NICT), una istituzione nota in Giappone per la cura delle frequenze e degli standard temporali, oltre che responsabile di test sui radar della marina e sui sistemi di sicurezza.
Grazie ai 62 canali di diffusione, il sistema assicura un suono che replica esattamente l'audio originale, senza appiattimenti di alcun genere. Si tratta del primo sistema del genere per ora creato e probabilmente non verrà mai messo in vendita (di sicuro non al di fuori del Giappone), ma potrebbe fornire un punto di partenza per la creazione di altri sistemi simili. Dopo il salto trovate una seconda immagine.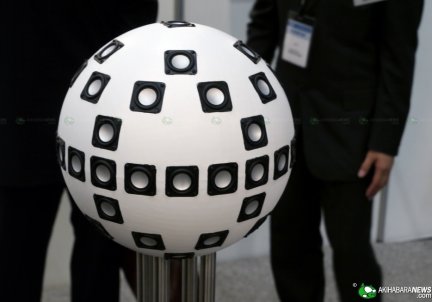 [Via AkihabaraNews]