Motorola: il tablet Android ad inizio 2011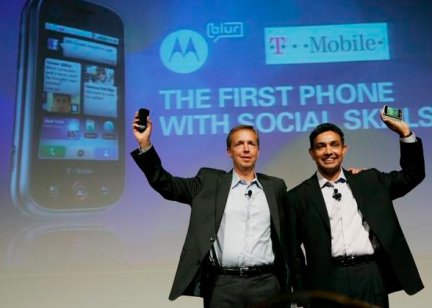 Motorola realizzerà un tablet, ma non quest'anno come invece i rumor volevano succedesse. Il primo tablet Motorola con sistema operativo Android non arriverà infatti prima del 2011, paroa del co-CEO della compagnia Sanjay Jha.
Le seguenti parole esatte di Sanjay Jha sono state pronunciate durante la conferenza Deutsche Bank Technology a San Francisco:
I will only develop a tablet if it is sufficiently compelling. Hopefully, that is early next year.
Ovvero: svilupperò un tablet solo se sarà sufficientemente convincente. Sperabilmente, ciò avverrà il prossimo anno. E:
I see the tablet market as an opportunity; no cannibalization with smartphones. iPad is more an extension of iPhone than a migration of a Macintosh. I think that is a natural expansion for us.
Io vedo il mercato dei tablet come una opportunità, non come una cannibalizzazione degli smartphone. iPad è più una estensione di iPhone che una migrazione di un Macintosh. Credo sia una espansione naturale per noi. Probabilmente l'idea è anche quella di attendere che il mercato sia meno saturo di iPad e concorrenti di ogni genere in uscita in questi mesi.
In ogni caso, Motorola lavorerà a stretto contatto con Google per lo sviluppo di uno slate con Android Gingerbread preinstallato.
[Via UnwiredView]