All'asta il camioncino della Dharma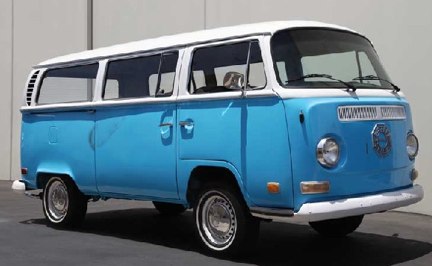 Chi ha visto Lost, il telefilm per eccezione definizione, conoscerà bene la Dharma, sigla che sta per Department of Heuristics And Research on Material Applications (Dipartimento di Euristica e Ricerca su Applicazioni Materiali). Lo scopo della Dharma, finanziata dalla Hanso dagli anni '70 agli anni '90, era studiare l'equazione di Valenzetti per predire la data della fine le mondo.
In alcune scene del film si vedono i protagonisti andare in giro con il camioncino della Dharma. Ora che il telefilm, dopo la 6° stagione, è giunto al termine, alcuni oggetti del set sono stati messi all'asta, tra cui questo bellissimo mezzo di trasporto.
Si tratta di un Volkswagen Type 2 di colore blu e bianco e attualmente si trova in California. Se vi interessa il prezzo parte da 8.000 $, circa 6.300 €.
[via liveauctioneers]