Samsung: touchscreen anche sul retro del tablet?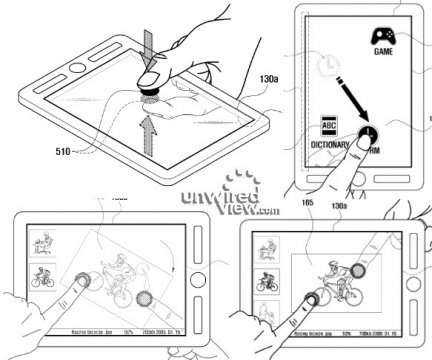 Samsung potrebbe aver avuto un'idea curiosa da implementare nel proprio tablet. Ora che Apple ha aperto la strada con iPad, tutti gli altri produttori cercano di essere almeno all'altezza di Apple, ma se possibile ancora più innovativi e, in questo caso, fantasiosi.
Samsung ha confermato che rilascerà un tablet Android questo autunno e si chiamerà Samsung Galaxy Tab. A quanto pare è stato richiesto un brevetto con la seguente descrizione: "Mobile terminal having dual touch screen and method of controlling content therein", ovvero terminale mobile con due display touch e un metodo per controllare i contenuti in entrambi. Ciò lascia supporre che Samsung voglia un tablet a doppio schermo, entrambi touch, con quello principale sul lato frontale ed uno con sensori touch sul retro, per operazioni e gesture addizionali.
Pensate che una simile soluzione sia realmente applicabile e possa avere successo? O si tratta del classico brevetto che poi non vedrà la luce?
[Via UnwiredView]