Il Giappone promette il robot a comando mentale entro il 2020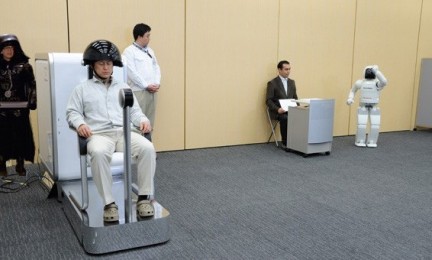 Il Giappone è basato su società di tipo corporativo. Vale a dire che appartenere a una compagnia significa far parte di una grande famiglia in cui partecipano dirigenti, banchieri, politici e sindacalisti. Il Giappone ha chiesto aiuto alle principali società nel settore Hi-Tech per arrivare a un obiettivo: un robot governato dalla mente dell'uomo.
Al progetto partecipano Toyota, Honda e Hitachi con la collaborazione del National Institute of Information and Communications Technology, la Osaka University e l'Advanced Telecommunications Research Institute International. Il robot a comando mentale sarà utilissimo per quelle persone con handicap per effettuare operazioni quotidiane senza impedimenti.
[via yahoo news]