Fusion Garage JooJoo: Inizia la produzione con il pieno supporto a Flash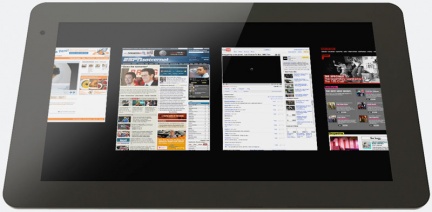 Chandra Rathakrishnan, CEO di Fusion Garage, ha annunciato l'inizio della produzione del tablet JooJoo, grazie ad un accordo con il produttore OEM CLS Group, confermando la disponibilità del prodotto entro fine mese a 499 $, circa 360 € tasse escluse.
Rathakrishnan nei giorni scorsi aveva affermato che la presentazione dell'Apple iPad aveva provocato un aumento degli ordini dello JooJoo, che, rispetto al tablet della Mela, vanta un più ampio schermo da 12 pollici ed offre il pieno supporto a Flash. Non appena Flash 10.1 sarà ufficialmente rilasciato, lo JooJoo sarà anche in grado di gestire contenuti Flash in alta definizione, mentre YouTube HD è già fruibile attraverso un player separato che sfrutta l'accelerazione grafica della GPU.
Per quanto riguarda le applicazioni Rathakrishnan non usa mezze parole:
We have a bigger 'app store' than Apple because we have the full Internet
Abbiamo un 'app store' più grande di quello di Apple perché abbiamo tutto Internet
Tuttavia Fusion Garage sta pensando di aprire un "web store" che permetta agli utenti di trovare facilmente le applicazioni più adatte allo JooJoo.





[via engadget]