The Vicon, la fotocamera che ti registra la vita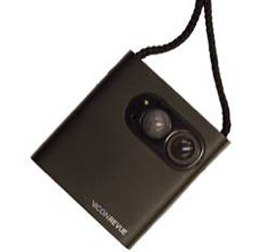 Non so se avete mai visto delle foto dei vostri genitori da giovani. Si tratta sempre di foto stampate su pellicola in eventi più o meno importanti. Grazie al boom delle fotocamere digitali, invece, i nostri figli avranno migliaia di nostre foto da vedere, quasi un flusso continuo della nostra vita. Con lo stesso principio di lifelog, è nata la fotocamera The Vicon.
Questo dispositivo va appeso al collo e automaticamente scatterà una foto ogni 30 secondi in modo da registrare completamente la nostra vita. In 1 GB possono trovare spazio circa 30.000 foto, vale a dire un flusso di 10 giorni. The Vicon sarà in vendita dal 2010 con una capacità di 32 GB al prezzo di 820 $, circa 550 €.
[via newscientist]