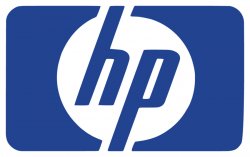 HP si prepara a rientrare nel mercato dei tablet a partire dalla fine dell'anno cavalcando l'onda di Windows 8, la nuova release che porterà per la prima volta su Windows funzioni touch per PC, notebook, tablet e nuovi dispositivi ibridi. L'annuncio è stato dato ieri direttamente dal direttore generale Meg Whitman durante il Global Influencer Summit 2012 di Shangai.
La precedente avventura della casa americana nel mondo dei tablet non era finita molto bene: le vendite dei TouchPad erano così basse che HP è stata prima costretta a interrompere la produzione e poi a liberarsi di tutto lo stock in magazzino con una svendita clamorosa su Ebay, dove tuttavia i modelli sono andati a ruba in meno di mezz'ora.
Whitman ha aggiunto che i nuovi tablet, insieme alla nuova linea di ultrabook indirizzati alla fascia mainstream e professionale attesi per la fine dell'anno costituiranno la punta di diamante dell'offerta della casa, che mira a incrementare le vendite in modo strategico proprio in queste fasce di prodotti.
Non è trapelata ancora nessuna informazione riguardo le specifiche dei nuovi tablet, ma considerato che l'ambiente x86 è un terreno assai più familiare per HP ci sarà da aspettarsi prodotti più maturi dei precedenti TouchPad, afflitti da un'assenza patologica di applicazioni rivelatasi fatale.
Via | The Inquirer | The Bangkok Post
Vota l'articolo:
3.33

su

5.00

basato su

3

voti.