iPhone, una stanza segreta nella storia del melafonino
Nel passato di iPhone spunta una stanza segreta: ecco solo una parte della storia del melafonino
Nessuno sa con certezza quale sia la vera storia di iPhone, come sia stato concepito e chi abbia lavorato assiduamente al progetto, diretto, ovviamente, da Steve Jobs. Oggi, però, possiamo aggiungere a tutte le indiscrezioni sulla nascita del melafonino - che è stato lanciato nel 2007 - delle nuove interessanti dichiarazioni, che vengono direttamente da un membro Apple: Greg Christie, attuale ingegnere Senior della compagnia che ha parlato a The Wall Street Journal.
Christie ha raccontato di essere stato contattato da Scott Forstall, ex responsabile iOS della Mela, e di essere stato ingaggiato per il cosiddetto progetto Purple, vale a dire per la realizzazione di un telefono che avesse un lettore musicale e che fosse comandato tramite touchscreen; nel 2005 - prosegue Christie - Jobs voleva che i dipendenti si dessero maggiormente da fare e arrivò persino a minacciare tutti di licenziamento, qualora non avesse iniziato a vedere qualcosa di concreto.

La stanza segreta di iOS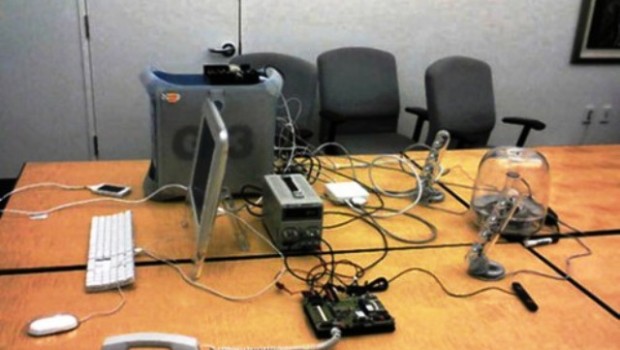 Furono in quei giorni che iniziarono a nascere le idee migliori: scrolling delle pagine, slide to unlock, vari effetti grafici e molto altro ancora, tutto per dare un'identità chiara al nuovo telefono. Pensate che Christie ha raccontato che lui e pochi altri incontravano Steve Jobs in una stanza segreta, senza finestre, in cui si discuteva, anche animatamente, di iOS ogni due settimane; la stanza - racconta Christie era ricoperta da poster Think different e la foto che vedete qui sopra è stata proprio scattata lì dentro.
Sapevamo che Apple fosse strana come compagnia - pensate soltanto alla rigida sicurezza che vige tra i dipendenti -, ma non avremmo mai pensato che ci fosse di mezzo una stanza segreta.
Via | Bgr