TechCrunch Italy, il programma dell'evento del 26-27 settembre
Guardiamo assieme il programma relativo all'evento dell'anno per gli startupper, il TechCrunch Italy 2013.
Le date sul calendario passano inesorabili, avvicinandoci ogni giorno di più al TechCrunch Italy di quest'anno, l'evento più importante per l'innovazione tecnologica del nostro paese.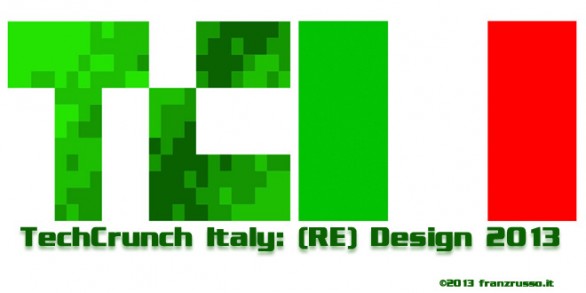 Startup di ogni fascia, genere e tipo si sfideranno a colpi di pitch ed alcune delle più importanti personalità della scena giornalistica specializzata, dell'imprenditoria innovativa e venture funding saranno presenti a parlarci delle loro esperienze, motivando una nuova generazione di startupper a caccia del mitico santo graal: "The Next Big Thing".


Come partecipare all'evento
Se siete interessati avete ancora qualche giorno per comprare un biglietto su Eventbrite, almeno finchè ci sono posti disponibili. Visitate il sito ufficiale per un programma dettagliato e altre novità.

Vediamo assieme cosa c'è di interessante:


La finale della Startup Competition
Uno degli appuntamenti più importanti in assoluto del TechCrunch Italy sarà la nomina del vincitore della Startup Competition, concorso per l'innovazione finanziato da Populis con un basket di 50.000€.

Ci sono 34 concorrenti selezionati e di questi saranno otto i finalisti. Sono stati oltre 200 gli startupper a spedire il profilo della propria idea o progetto, ma sono stati preferiti coloro che hanno proposto idee assolutamente originali e in anteprima.


20lines


Aenduo


Aliena


AppyDrink


Bauzaar


BeMyEye


CharityStars


Fannabee


Fattura24


Fifthelement


Fluentify


Genessere


GiPStech


GoOut


Jamgle


KeepApp.me


Kuldat


Meedley


Metwit


MobyPlanner


PanPan


Pathflow


QuestionCube


Ribble


S&S and Authentica


Sellf


Smarfle


Soons


Sportboom


Timerepublik


Vesenda


Vivocha


Welco


WIB


L'evento
Organizzato da Populis e da TechCrunch per il 26 e 27 settembre a Roma, al MAXXI - Museo Nazionale delle Arti del XXI Secolo, sarà certamente l'evento se volete lasciare il segno sul tessuto economico digitale e i social media.



26 Settembre
Dalle 9 di mattina la lista degli appuntamenti sarà lunga. Vedremo Francesco Caio (responsabile Agenda Digitale), Matthew Prince (Co-Founder/CEO CloudFlare), Gioia Pistola/Francesca Roman (Co-Founder Atooma) si daranno il cambio per una serie di keynote e pannelli sul palco del MAXXI.

Interverranno anche Amelia Showalter, direttrice di Digital Analytics e responsabile campagna di rielezione Barack Obama, Renaud Visage, Co-Founder Eventbrite, Renato Soru, Co-Founder Tiscali.

27 Settembre
Tra gli ospiti notevoli avremo John Underkoffler, founder di Oblong Technologies, ideatore della mitica interfaccia di Minority Report a tenere un keynote di sicuro interesse. Seguirà Jeff Hagins di SmartThing, un'interfaccia che rivoluzionerà il cosiddetto "Internet of Things". Avremo ancora Martin Varsavsky (Founder Global WiFi Network FON) e Andreas Wiele (Presidente di Bild).

L'evento si concluderà alle 18 con un rilassante TechCrunch Italy After Party.